Why Microwave Technology Works Best to Eliminate Termites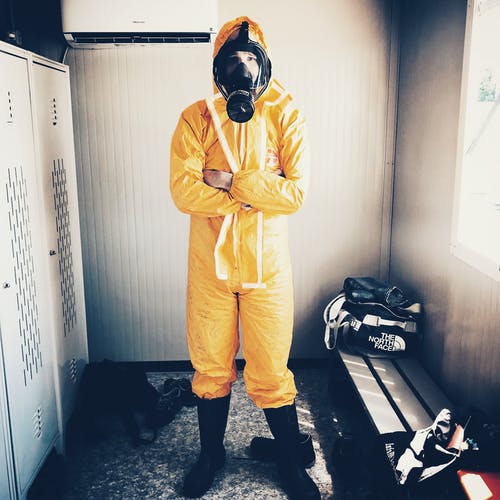 Termites or woodworms have been the main cause of damage to wood- particularly wooden furniture and art objects in the US. Statistics show that termites damage nearly 600,000 homes in the US every year. Around 90% of termite infestations happen in wooden structures that are in contact with the soil. In such cases, termites move easily from the soil into the wood and destroy the property from the inside. Termites spread invisibly and silently, thriving on wooden structures. Over a period, they create colonies comprising millions of termites, which is pretty bad news for your home.
Why should you worry about termite colonies?

Termites cause damage worth billions of dollars in the US and most insurance plans do not cover this type of damage. Also, insects and termites pose a major threat to food supplies across the world. Studies show that the world loses about 40% of the food grains produced due to termite infestation.


There are various methods of eliminating/controlling termites which include chemical fumigation, controlled atmosphere, ionizing radiation, dielectric heating using radio frequency (RF), traditional hot air/water heating, and microwave (MW) energy.


Out of all these methods, microwave technology has been proven to be the most effective as it can control the termites in their various life stages: eggs, larvae, and adults.
What is Microwave Technology and Why is it Effective for Termite Control?

The first step before undertaking any method of termite control is a thorough home inspection. Hiring a reputable termite control company will help you get the inspection done. A specialist will check your basement, foundation, and crawlspaces for moisture; other areas that attract termites will also be checked. The specialist will make use of advanced equipment such as moisture meters, termite detection systems and IR thermometers to evaluate the extent of damage to your home.


The next step is deciding on the method of termite control. Some homeowners prefer nonchemical treatments. However, those treatments have limited effectiveness when it comes to eliminating or controlling serious termite infestations. In recent years, the application of microwave technology has been the most effective in keeping off most species of termites. Various experimental studies have revealed that microwave treatment has the maximum potential to replace other techniques due to its selective heating, zero pollution, better quality retention, and energy minimization. The microwave termite control method is particularly effective against dry wood termites. These termites are not common to find in structural elements except in subtropical areas such as southern California or south Florida.


In the cases of subterranean termites, a combination of microwave technology and the non-repellent Termidor chemical prove to be lethal.


While applying the microwave method, termites die within the infested structures. Since the microwave treatment is a site-specific method, accurate detection of termite locations is critical for successful implementation.


Is Microwave Technology Safe to Use?


Yes, microwave termite solution is clean, efficient, and safe for indoor as well as outdoor use. In addition, the method is suitable for application within building foundations to provide protection around your property. Besides controlling termites, this treatment works as a shield against future infestations as well.


During the use of the microwave method, microwave energy transforms into heat and kills the wood-destroying termites and beetles.


The major advantage of using microwave technology is that it makes the food grains reach a temperature that is lethal for termites in significantly lesser time than traditional heating methods.
Before We Go


During the lockdown in California, if you urgently need termite control service, contact HI TECH Termite right away. Our termite control experts will bring along advanced equipment and successfully eliminate dry wood, damp wood, and subterranean termites easily.


For more info about our services or to fix an appointment, please call (888) 322-8889, or send an email to info@hitechtermite.com. We will revert shortly.


Summary:

Termite infestation in the US causes major structural and financial losses. Throughout the year, different species of termites damage wooden structures worth millions of dollars. So far, microwave (MW) technology has proved to be the most effective method of termite control. Read on to know more about this technology.