How Do You Know if You Have a Termite Infestation?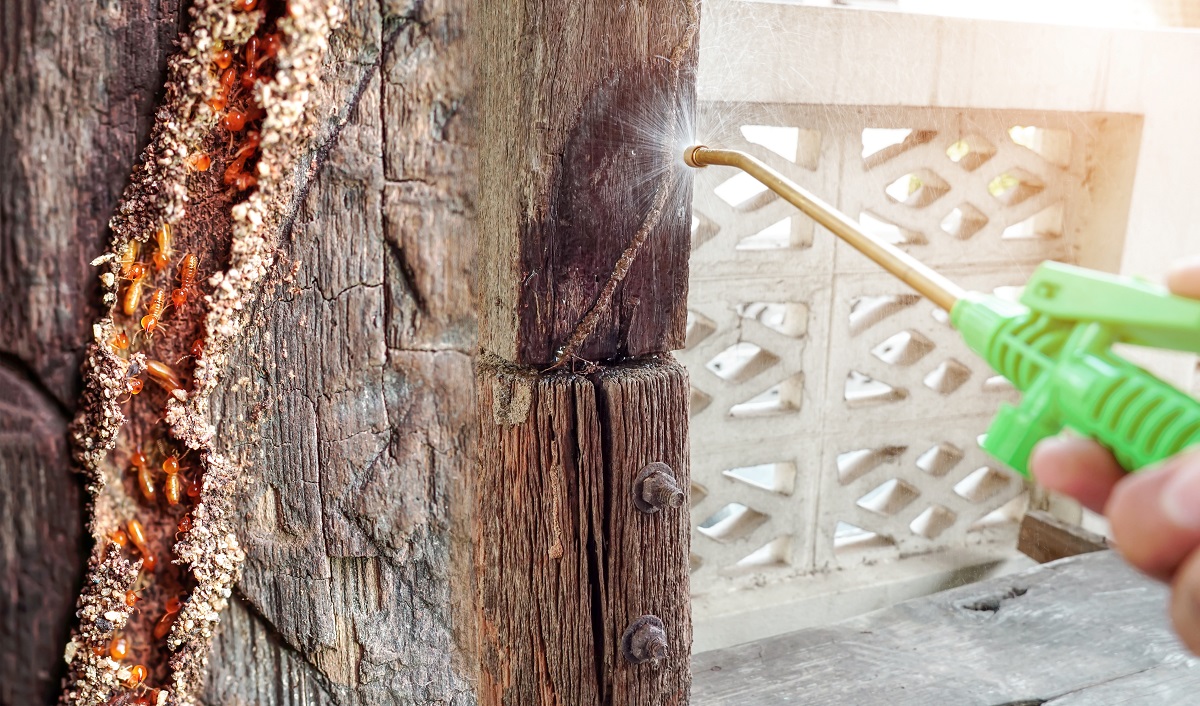 If you are a homeowner or landlord, any sign of termites should be attended to immediately. Having a termite treatment done before it gets out of hand might save you thousands of dollars in repair and extermination costs.
The tricky part of detecting termites is that they are small, sneaky insects that are hard to see. They also live inside wood or under the ground and you will not know that they are around till they have already done damage to your house.
But, if you stay vigilant, here are some signs that could help you detect termite infestation in your home.
Stuck Windows or Doors
If a window or door suddenly becomes stuck and is difficult to open, it could be an early warning sign of a termite infestation. Windows and doorframes have wood that is exposed and easy to access. When termites begin to eat through the wood, it may cause your windows and door frames to warp, making it difficult to open or close them properly.
Sagging Floors and Ceilings
Termites can cause structural problems in your home, like crumbling baseboards or sagging floors and ceilings.
Damage under Paint or Wallpaper
Termites create tunnels under paint or wallpaper without disturbing the surface, but tunnels could show up as bubbling paint, buckling wood, dented or sunken areas, flaky wallpaper and small pinholes.
Discarded Wings
Seeing discarded termite wings inside a house or building is a tell-tale sign of an active termite infestation.
Also Read: How do you get rid of termites?
Mud Tubes
Termites build mud tubes that look like narrow veins along the side of your home. These tubes start from the ground and tend to run towards areas with exposed wood.
Termite Droppings
Termite droppings, also known as "frass," are another sign of termite activity.
Garden Damage
Decks and wooden fence posts collapsing or sagging could be signs of an infestation. Termites may also damage trees, leading to branches falling off.
Damaged Roof Tiles
Broken roof tiles are a great source of moisture, which will attract termites and allow them further access inside your home.
It is important to call a termite expert and get termite control done if you see any of these early warning signs of termite infestation in your house. Fast action will definitely lessen the damage done.