6 Tips To Avoid Pests in This Holiday Season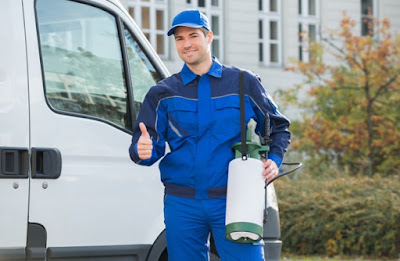 The holiday season is around the corner, as Christmas and New Year are almost at the doorstep. Besides the festive mood, holidays mean plenty of gifts and a lot of food.
All the gifts and foods also create a huge mess due to discarded cardboard/wooden boxes and food crumbs, which attract pests such as termites and rodents.
Particularly, termites get attracted to moist or damp wooden stuff and feed on them to extract cellulose. These insects cause substantial financial losses across the US by damaging properties, including San Jose, California, and its surrounding areas.
To combat these pests, many residents of San Jose gets fumigation services done at their properties. If you suspect termite infestation at your home, professional termite control services can help you get rid of termites.
This post will talk about how a licensed termite control company can eliminate termites from your home with effective fumigation services.
Things that Make Your Home Vulnerable to Termite Attack
There are various factors, which make your home in San Jose, CA, vulnerable to termite infestation. The main element is moisture, as termites seek out moist or damp places to build their colonies.
If there are dampness issues or moisture at your home due to plumbing leaks, they may attract termites.
Typically, termites swarm in search of new locations to build their colonies, and they look for places with plenty of moisture. Besides, living in a termite-infested area also puts your home at risk of an invasion.
The existence of termites in San Jose makes every home in the area vulnerable to infestation. When an infestation happens, it causes a significant problem for homeowners in extensive property damage. These insects can eat away all the wooden structures and furniture at your home and cause major structural damages.
There are, however, ways through which you can protect your home from termites. Getting your home inspected by professional termite control experts and treated with fumigation services periodically can protect your home from infestation.
Ways to Keep Off or Eliminate Termites from Your Home
There are several ways you can prevent or eliminate termites from your home. Here are some of the methods:
1. Consult a professional termite control firm in San Jose for inspecting your property. You do not always have to spot the signs of termite infestation before seeking professional help. Since San Jose has a long history of termite invasion, it is better to get inspections done from time to time to keep off these insects.
2. Keep away all the unused wooden stuff from the foundation of your home. Termites thrive in moist wood the most, and any discarded timber will be a happy hunting place for these pests.
3. Make sure there is no rainwater buildup in or around your property. Besides, there should not be any water leaks. Whenever moisture, wood, and darkness combine, termites might sneak into your home.
4. The ideal places to check are the attic, basement, and garage, where it is dark in every corner.
5. Watch out for some of the telltale signs of termite infestation, such as mud tubes, sawdust, and the hollowness of wood.
6. Consult professionals to inspect your home for cracks or any holes. Seal these cracks right away. Early detection of termites, along with fumigation services, would help protect your home from potential damages.
Sometimes when homeowners find out about termite invasion, it is too late, as the damage could be extensive. In such cases, it is better to repair the damages and get termite treatment to prevent re-infestation.
Before We Go
We have qualified termite control experts at Hi Tech Termite Control to carry out inspection and fumigation services efficiently. Our termite control process systematically destroys termites without causing any health hazard to you and your family.
We provide our termite inspection and control services in various areas in and around California besides San Jose. Call us today at (888) 322-8889 or send an email to info@hitechtermite.com, and we will be happy you assist you.