Top 5 Causes of Termite Infestation: Safeguard Your Home from These Silent Invaders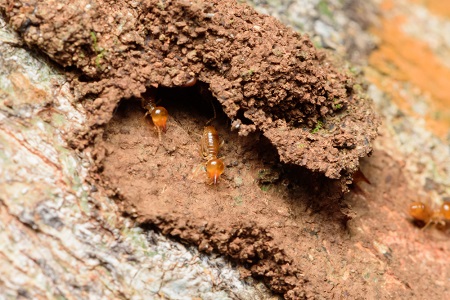 Termites are not welcome in any home. They forage the home non-stop and worse still, they are very hard to spot. Termite infestation, when left untreated, might eventually cause structural damage to the home. A thorough termite inspection by a professional from a certified termite control company can help identify the problem and get rid of it.
Top 5 Causes of Termite Infestation
Prevention of the problem is even better than early identification. Regular termite inspections will help ensure that there isn't a new termite infestation starting in your home.
Other than scheduling regular termite inspections, another thing to do is to find the causes of termite infestation and take steps to avoid them. Some might be avoidable while some might be beyond our control. Here are the top 5 reasons for termite invasions.
Moisture
Termites love to remain cool and thus moisture serves as the primary cause for termites to form a colony in your home.
We know that it is impossible to remove all the moisture sources in a home but the point is to avoid it as much as possible. The accumulated moisture will attract termites and provide them with the perfect place to build their colony.
Solution: Check your home for leaky faucets, garden mulch, damaged flooring and roof tiles. Regularly check places like the basement and attic where the moisture build-up may go unnoticed for a long time.
It is also recommended that you air out the cabinets and cupboards. You could also leave the wooden furniture in the sun for some time regularly.
Also Read: How to Protect Wooden Furniture from Termite Attack?
Climate
Some places are more prone to termite infestations when compared to others because of the local climate.
A hot and wet climate is what termites prefer. For example, Florida is humid and is surrounded by water, making it an ideal place for termites.
On the other hand, Alaska has absolutely no termites as they cannot stand cold weather.
Solution: If you live in a place that is prone to termite infestation, then you will have to simply step up your termite inspection and termite prevention game.
Cracks in the Building
Termites need an entry point into your home and the cracks in the building provide exactly that.
Subterranean termites usually build their colonies underground and enter the homes through the cracks and fissures in the building foundation. The concrete area is also moist most of the time, which makes it a favorite for termites.
The termites might also enter the home through the cracks in the exterior of the building. The swarmers can enter the house through windows and doors.
Solution: Regularly check the building for cracks and fill them. Make sure that the doors and windows are closed during the swarming season. If you notice any signs of termite infestation or swarmers on your property, then contact a termite control professional immediately.
Wood-to-Soil contact
Having wood in direct contact with the soil around your home can increase the risk of a termite infestation.
For example, wooden decks or porches directly touch the soil and this provides easy access for the termites.
Solution: Make sure that the sidings of the house or the foundation wall are not in direct contact with the soil. Avoid keeping soil-filled flower boxes near your home. Similarly, all kinds of wood-to-soil contact should be avoided.
Also Read: Termite Control Guide for Homebuilders
Improper Storage and Use of Firewood and Mulch
Wood is the most delicious snack for termites. Having firewood lying around your garden can easily attract termites.
Also, using an excess of mulch too close to the home for decorative purposes can lead to a termite infestation in your home.
Solution: Store firewood at least 20 feet away from your home and avoid placing the firewood directly on the ground. It is best stored on a stand five feet above the ground. Avoid using an excess of mulch and even if you do, make sure that it is at least 15 feet away from the foundation of your home.
HiTech Termite Control
These preventive steps can avoid a termite infestation but only a termite inspection can ensure that your property is free from termites. Contact us here and we will send a professional to conduct a thorough inspection of your home.