The Termite Control Market Size, its Trends and Analysis 2020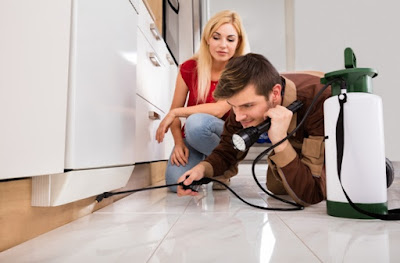 The primary reasons behind such market growth have been increased population, growing economic activities, infestations of insects, and intolerance for termites and pests.
Besides, climate change has become one of the catalysts for the increasing demand for pest control services worldwide.
According to a World Health Organization (WHO) report, warmer temperatures will potentially drive a nearly 244 percent increase in the populations of flies and pests by 2080.
If the prediction of the reports is right, there will be a sharp increase in associated diseases. To avoid this, consumers are likely to incline more towards pest control services and preventive measures to escape the damaging effects.
This post will briefly discuss the results of the report by Grand View Research on termite/pest control market size and trends in the US and other parts of the world.
Termite Control Market Trend in North America
According to the termite control report, the demand for pest control services in North America increases, as consumers are opting for professional service providers than DIY products.
Particularly in the US, the high use of wood in residential and commercial buildings provides more opportunities for service providers.
The increasing use of biocides is another major factor that has propelled the market growth. Biocides are replacing traditional pesticides because they are more environmentally friendly.
Leading pest control companies are registering CO2 for controlling pests under the EU biocidal regulations. In 2019, North America dominated the biocide market with a 48.3 percent share. Another report published in 2018 revealed earlier that nearly 29 percent of Americans had experienced a pest issue at some point.
In the commercial sphere, 80 percent of hotels and motels in the US reported bugs in 2019. Other than the persistent termites, invasions of Yellow fever mosquito have become a problem in 23 US states.
The existing government rules and regulations across the US states pose a significant challenge for the market from growing further. Similar to Europe, the US may need regulations like the REACH and Biocidal Products Regulation.
These regulations ensure that service providers safely use biocide products by minimizing the risk of exposure to families, foods, pets, the environment, and wildlife. Non-compliance with these regulations may result in penalties, including fines, remedial measures, and license revocation.
The Scope of the Pest Control Service Market
| | |
| --- | --- |
| Report Categories | Statistics |
| Value of the Market in 2020 | $20.1 billion |
| Estimated Revenue in 2027 | $28.1 billion |
| Market Growth Rate | CAGR of 4.5% between 2020 and 2027 |
| The base year for the forecast | 2019 |
| Historical data collated | 2016 - 2018 |
| Forecast timeframe | 2020 - 2027 |
| Aspects covered in the report | Growth factor, revenue forecast, competitive landscape, and trends |
| Segments | Applications, end-use, regions |
| Regional market scope | North America; Asia Pacific; Central & South America; Europe; MEA |
| Countries | The United States; The United Kingdom; Australia; Brazil; France; Germany; Japan |
Before We Go
The termite/pest control industry in the US includes companies that engage in eliminating or controlling termites and other insects at homes and commercial buildings.
Most US states face the persistent issue of termite invasion and suffer significant financial losses amounting to millions. This is why companies that provide fumigation, non-fumigation, termite damage repair, and escrow inspections have a crucial role to play.
If you suspect termite infestation at your home or office, contact us at (888) 322-8889 or write to us at info@hitechtermite.com, and we will assist you without any delay.