My neighbor has termites. Should I be concerned?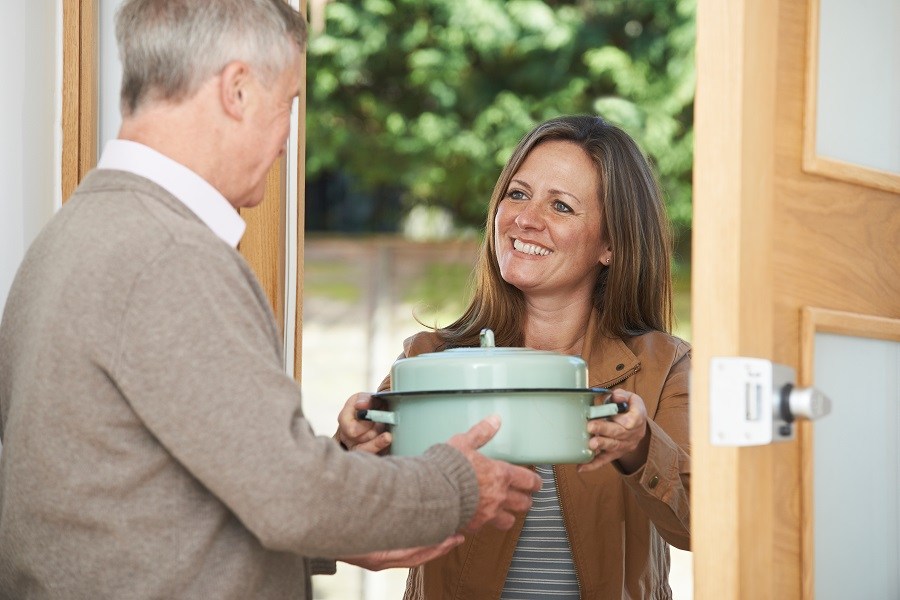 Termites are never good news. It is surprising how the tiny pests can bother us, but $5 billion worth of property damage per annum demands regular Termite Inspection. It is indeed scary to find signs of termite infestation, but many advanced termite treatments can take care of it.
While it has become necessary to be cautious, it is customary to worry if your neighbor has discovered termites in their home. And the sad news is your suspicion is true. Though the termites are weak fliers, they can multiply fast and create colonies nearby, which means your house is indeed at risk if your neighbor discovers termite infestation in their house. Instead of simply worrying, you can start to act and take preventive steps that could reduce the chance of your house developing an infestation.
Termites in the Neighborhood
Termites grow wings when they consider it necessary. Convenient right? Usually, termites grow wings when they want to find a place to build their new colony, and this mostly happens during the spring or fall. If you notice swarmers (winged termites) especially after rain, then it is time to be cautious.
When your neighbor's house is infested, a group of swarmers is likely to break away from the colony and reach your house. There are two common types of termites, and both are not interested in long-distance travel. This means, "Closer the infestation is, higher is the risk for your house".
While the risk is high with the swarming, you can also bring termites into your house through borrowed things. An unsuspected piece of furniture borrowed might contain termites.
Can my neighbor's termite treatment drive termites into my house?
This is another major concern that most homeowners have. There is a good reason for people to think that the termite treatments might drive the termites into the nearby houses. But in reality, the products used in advanced termite treatments are usually unrecognizable by the termites.
For example, the termite baits consist of cellulose mixed with poison which the termites intake. Then when they reach their colonies, they spread the poison, and the settlement is destroyed completely. As for fumigation, the whole house is covered in fumigation tents and eliminates the termites within the tented space.
What should I do when my neighbor's house has termites?
You might convince yourself not to worry too much if it is not your immediate neighbor, but it is always better to be cautious. Consider the probability of your home getting infested with termites. So, find ways in which you could handle the situation.
The first step is to contact a termite control service company and schedule a termite inspection immediately. The sooner you find the infestation, the easier and cheaper it is to treat it. At the end of termite inspection, most people tend to relax with the absence of termite infestation in their house. But remember that the infestation is always a possibility, especially with your neighbors being affected. This makes regular termite inspection the only way to relax.
The signs of termite infestation can sometimes be very subtle and easily missed. A professional termite inspector will know to notice even the slightest signs and take action immediately. There are different types of termite treatments available now. According to the kind of infestation and the severity, the termite control professional will recommend a suitable treatment.
Preventive measures
You have contacted the termite control service, and after inspection, you have found your house to be termite-free. What is the next step? Shoot a little thanks to God and start the preventive measures to keep your home termite-free in the future too.
Termites are very particular with the place they decide to live. If you make your house hostile for the little visitors, you could successfully prevent the infestation. Here are some preventive steps that will help keep out the termites.
Get rid of excess moisture in your home. Repair the leaking pipes and invest in a dehumidifier.
Decaying roofs and moisture-laden walls invite termites to your home. Check for these signs and make sure to repair them immediately.
A crowded house makes it hard to find termite infestation. Declutter your home and throw out the useless pieces of paper, cardboard, and wood.
An ample distance between the soil and wood around your home discourages termites from entering your house. If you have plants around your house, trim them often.
There are termite repellents like borate, which you can apply to wooden furniture. Spray it on the furniture and after it dries, prime coat it and then paint it.
Termites in a neighbor's house might be beyond your control, but you can try to prevent them from spreading to your property. A regular termite inspection will be sure to find the infestation early and get rid of it.
HiTech Termite Control
It is essential to ensure that the termite company you're looking for is appropriately certified. We are a diamond-certified termite control service company, and we offer all kinds of termite treatment services starting from pre-treatment to fumigation services. Schedule the inspection for your house by visiting us at https://hitechtermite.com/.