How do you get rid of termites?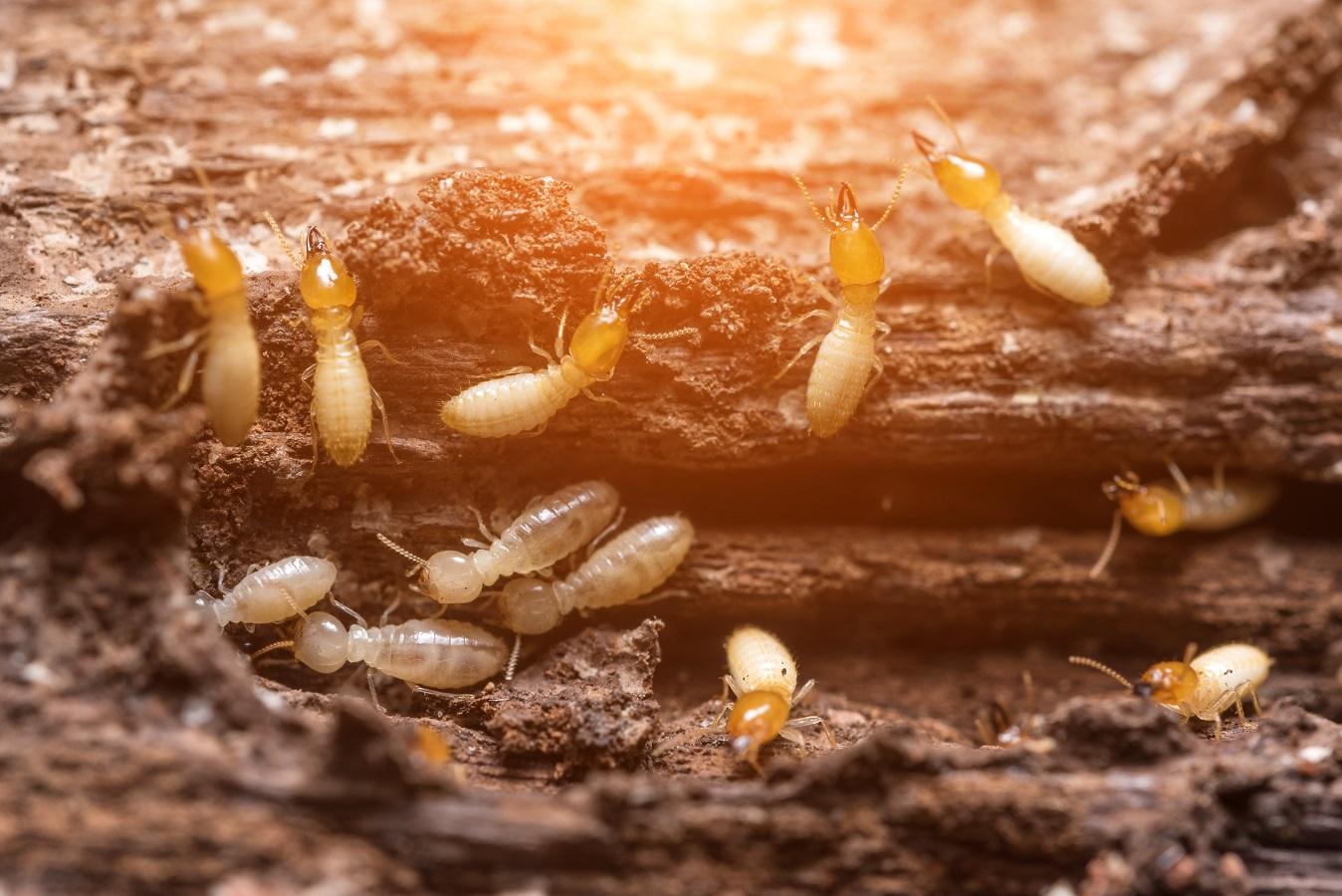 Did you come across a pile of sawdust-type-looking material under your furniture while cleaning? Or do you notice your furniture making a hollow sound when you tap it? If your answer is affirmative to the above questions, then you might have little guests crawling all through your house. Termites can invade your home and eat through it silently. There are a lot of DIY termite control measures available on the web, but for effective treatment, get the help of a professional. Here are some best termite treatments that professionals employ to get rid of termites.
Getting rid of the termites
Termites can reach 18 to 20 feet below the ground, and a single mound can house more than a million termites. When the termite infestation becomes severe, it is important that you call a professional termite company. The experts will identify the type of termites in your home and the extent of infestation to recommend a suitable termite treatment. We list here the suitable termite treatment methods depending on the type of termite infestation that you can do yourself or with the help of a professional.
Subterranean termites
These are the most common type of termites in the United States and are responsible for 95% of the U.S. termite damage.
Baiting techniques: This involves installing poison baits around your house's foundation. When termites come in contact with these slow- acting poison baits, it infects the termites and also the whole of colony it goes back to.
Creating barriers around your house: This conventional termite treatment involves creating a barrier with professional-level termite killing products around the perimeter of your house. When the termites ingest the soil with the termiticides, it affects them, but they also infect the other termites in the colony.
Boric acid and other chemicals: This is one of the easiest methods you can do by yourself. You can shoot these chemicals, be it boric acid or Termidor, into the cracks and voids where you suspect the termites to be. When the termites come in contact with these chemicals, they are poisoned.
Nematodes: These are small roundworms that infect garden pests like termites. You can get these nematodes online or in stores and let them in the infested areas of your garden for effective termite control.
Drywood termites
Subterranean termites need soil to survive, but this is not the case with drywood termites since they can live in wood. They do not create mud tubes like subterranean termites and are usually found in coastal regions.
Instant treatment: Drywood termites usually infect the furniture, and if you find the infestation on a particular piece of furniture, drill some holes in it. Fill these holes with termiticides, and then seal it with putty or wood patch.
Essential oils: Few drops of neem oil or orange oil mixed with two cups of water and couple of drops of dish soap when sprayed on the infested wool and materials can get rid of the termites.
HiTech termite Control
While these DIY treatments can help to an extent, they cannot get rid of the termite problem wholly. If you find yourself with a recurring termite problem, then it is important to contact a professional termite control company. We at Hi tech termite control offer the best termite treatments starting from the baiting systems to the fumigation techniques. To know more, call us at (888) 322 8889.