Preventive Termite Inspection - What Is It and How Often Should I Do It?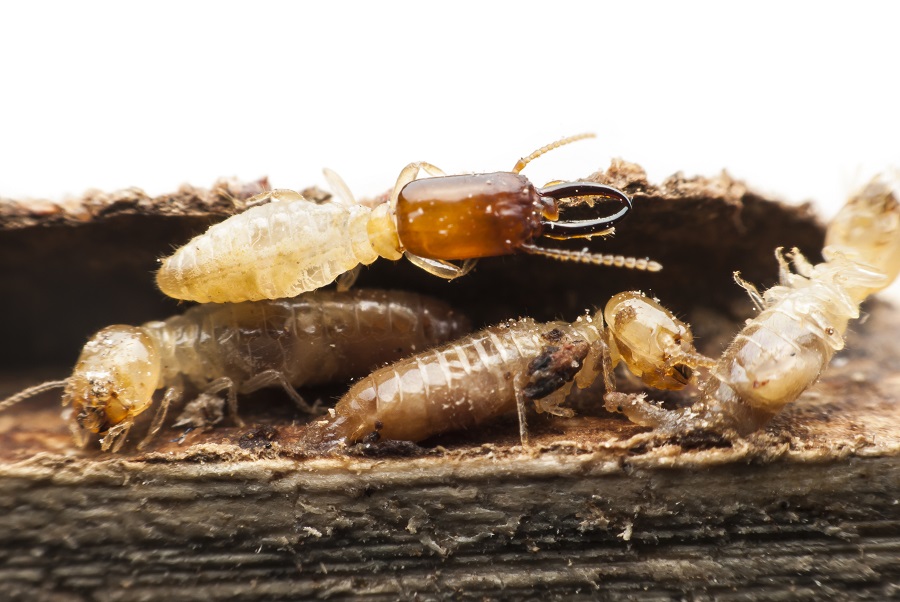 Termites are small nuisances that usually aren't spotted until they have done quite a bit of damage to your property.They might remain undetected even after causing dangerous structural damage. This makes hiring a professional termite company for performing regular preventive termite inspection important. These professionals check your property thoroughly for termites. If termite activity is noted, then the termite exterminator will suggest a suitable technique to get rid of the infestation.
What Is Preventive Termite Inspection?
Preventive termite inspection refers to the inspections that are scheduled regularly – despite the presence or absence of termite activity in the property.
Usually, people tend to call the termite company only when they spot termite activity. But termite damage has become one of the costliest repairs that Californian homeowners are facing in recent times. People have started to realize that termites might be eating away their homes without them knowing it. This has made preventive termite inspections an inevitable part of home maintenance.
Why Is Preventive Termite Inspection Important?
Termites are tiny creatures but when viewed as a colony, they are an intimidating force. For example, a colony of about 60,000 termites (which is very normal) can eat one foot of a 2x4 beam in 5 months -all without being detected! While this is impressive for the little creatures, it definitely isn't good news for the homeowners.
Termite Damage Repairs Cost a Fortune
A preventive termite inspection could help identify termite activity at an early stage which in turn prevents the damage from progressing. This would save you a lot of money since no one wants to spend their life savings on termite treatment.
Termite Damage Brings Down the Property's Resale Value
Regular termite inspections will help maintain the structural integrity of your home. This also ensures that your home gets a good resale value.
Usually, when a person buys a property, there is a termite inspection involved. Only when the buyer feels sure that your property is safe from termites is the valuation is done. Hence, keeping your property free of termites from the start is a great approach.
Dealing with Termite Infestation Can Be Mentally Draining
While it might look like a "no biggie" type of problem, a termite infestation can get quite exhausting. These little wood-munchers are very sneaky and hard to get rid of once they have settled comfortably.
The sooner you find the infestation, the easier it is to get rid of it. Thus, to save yourself unprecedented mental turmoil, make sure to schedule preventive termite inspection.
What Is the Process Involved in a Preventive Termite Inspection?
First, you will have to find yourself a professional termite company that has proper certifications. You could ask for suggestions from your neighbors or search the web. Once you find the termite control company that offers the desired services, contact them and schedule an appointment.
You should make sure you stay home during the scheduled date of inspection. Preventive termite inspection involves scouring through your house thoroughly for any signs of termite activity. You as the homeowner should be present to show the termite inspector around and give access to the key areas.
Usually, the termite inspectors would want to check the small closed areas like the attic, basement, sink, garage, crawl spaces and more since these are some of the common places where termite activity would be noted. It would help if you clean these spaces of things so that the inspector would have easy access to perform his/her job.
The termite inspector might also want to check the inner spaces of your closets and wardrobes. Make sure you remove all the clothes and other valuables out of these spaces.
There are different kinds of termites and each has its own style of building colonies and creating living spaces. Only the termite inspector who is well-trained in this particular industry would be able to spot termite activity.
If there isn't any termite activity found by the end of the inspection, then you can relax till the next inspection date comes.
On the other hand, if there are signs of termite infestation, then the company itself will suggest a termite exterminator. They will help identify the type of termites, the extent of termite activity and suggest a proper treatment method to get rid of them.
Also Read: How to Prepare Your House for a Termite Inspection?
How Often Should I Schedule a Preventive Termite Inspection?
Preventive termite inspection helps you find the termite infestation early if present. It is important to get the new house checked for termites before you buy it. Though newer homes are less prone to termite attack, they can still be located directly on a termite mound or nest. You will have no idea unless it is found!
If you already own a home, then getting preventive termite inspection every year is suggested. Regular termite inspections would only take 45 minutes to one hour so make sure you spend this time for the maintenance of your property.
Consistent annual termite inspections are key to maintaining a termite-free house but if you live in a termite prone zone then you could make the preventive termite inspection schedule bi-annual.
Also, if you find any signs of termite activity in your house or if your neighbors have recently found termite infestation in their house, make sure to schedule an inspection immediately.
Hi Tech Termite Control
Found signs of termite activity in your house? Don't panic! We provide a free inspection and estimate service for our customers! To know whether your property is eligible for the free estimate, visit https://www.hitechtermite.com/free-estimate.php