How to Lead a Termite-Free Life During the Lockdown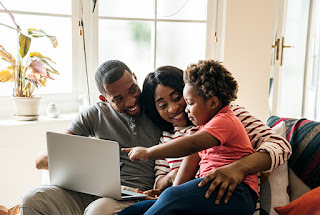 The ongoing corona virus pandemic has resulted in restrictions on gathering and shutdown of most businesses to minimize in-person contact and to prevent the spreading of the virus.
This announcement has come as a relief for many homeowners as their house may be in urgent need of termite treatment while everything else is still shut. However, the service providers need to follow the guidelines on social distancing to carry out their work in a safe way.

What if you Urgently Need Termite Control Service During the Lockdown?


No worries, as mentioned in the beginning, pest control has been marked as an essential service and you can get this service by contacting a service provider. However, the company you hire has to comply with the guidelines announced to minimize the exposure to COVID-19.


To avoid in-person contact, many companies are currently focusing on performing exterior termite treatments during the quarantine. Exterior treatments will prevent termites from infesting your home. During the spring season, the need for termite control services will be even higher than usual as termites swarm homes around that time.

What is the Risk Factor associated with Termite Treatments During the Lockdown?


Right now, you may be dealing with many things and termite control is probably the last thing on your mind. However, when we are trying to deal with COVID-19, a few other challenges remain relevant.


When it comes to health and safety, we need to re-emphasize that insects cannot be carriers of corona virus. Therefore, termite control has no direct impact on your vulnerability to COVID-19. However, insects can still cause serious health hazards. For example, termites, mosquitoes, and cockroaches are major carriers of several diseases.


Particularly, during this season, California experiences an unusually high termite infestation and the best way to protect your home and family is by carrying out a preventative termite inspection.

The Checklist to Keep Termites at Bay


Keep the bushes near your home trimmed and maintain a minimum gap of 12 inches between the bushes and your home's exterior wall. This will ensure a consistent airflow, which will dry out damp areas fast. Termites usually build their nests in damp areas.


Check your home thoroughly for preventative maintenance. For example, properly maintaining the exterior of your house, including windows or wooden siding, reduces the chances of water leakage behind the wall. Water and moisture create an ideal environment for subterranean termites.


If there are crawl spaces underneath your home, make sure they are well ventilated to minimize moisture build-up. Moisture not only helps termites thrive, but it also helps in the growth of fungus that destroys woods. In addition, moisture in a crawl space can also create an ideal condition for specific types of beetles to infest the wooden structures under your home.


If you feel that inspecting or taking preventive measures is too overwhelming for you, you can consult a reputable termite control company. They will perform a thorough inspection with special equipment and take action to uproot the termites. Through this inspection, they will decide what kind of termite control is needed? Non-Fumigation Termite Control or Fumigation Termite Control Services

Before We Go


If you live in California, you are already aware of the menace of termite infestation in the state throughout the year. If you need assistance with termite control, you can contact us at any time. We serve as many as 15 service areas in California, from San Jose and San Francisco to San Mateo.


For more information on our service, fix an appointment with us at (888) 322-8889 or send an email to info@hitechtermite.com and we will take things forward.

Summary:


The current state of lockdown in the country has affected daily life and most business processes. Fortunately, pest control has been marked as an essential service. If termites are making life difficult for you, call a specialist now!