Easy Ways to Prevent Termite Infestation at your Home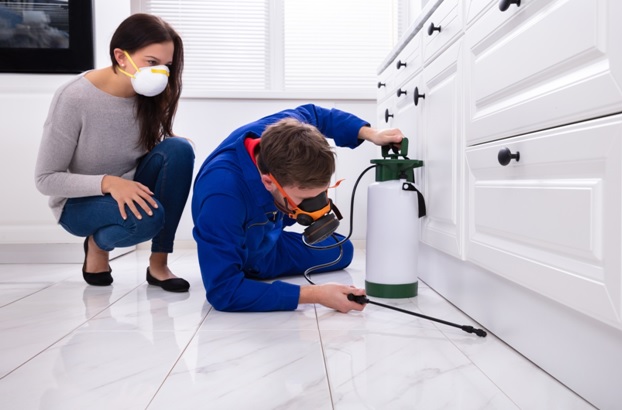 In an earlier post, we have discussed how termites cause property damages in the US, costing more than $5billion every year. Such extensive financial damages make termites the most destructive pests in North America.
If you are a homeowner, you may have this pressing question in mind, "How to stop these invasive insects from destroying your home and preventing out-of-pocket expense due to repair cost?"
There are various ways to protect your home from termites and reduce the chances of property damages. One of them is opting for a thorough termite inspection at your home by experts.
Let us first know what you can do to keep off termites from your property.
Make Your Home Inaccessible for Termites
It would help if you made your property challenging to access for termites. You can do that by filling the cracks in your walls or at the home's foundation. Besides, close if there are any gaps around your doors and windows, and even around water/gas lines. These are all entry points for sneaky termites.
If there are wooden stuff, mulch, dead tree branches, or discarded cardboards around your home, dump them in a dump yard or put them far away from your property's foundation. It is because termites feed on woods by extracting cellulose from them. Once they devour all the discarded woods, their next target will be your home.
You should also cut if there are any overhanging tree branches in close contact with your home, as some termite species can use those branches as the connecting points to your home.
Minimize Moisture In and Around Your Property
Termites thrive in moisture. It means the dark corners of your attic, garage, and close to drainage pipes are the favorite nesting places for termites. Besides, if the basement of your home accumulates plenty of moisture, it is likely to be a breeding ground for termites.
To deal with this issue, make sure that you fix any leakage of water pipes, faucets, or AC units that may attract termites to your home.
Besides, make sure the gutters of your home are unclogged regularly, and if there is leaf debris around the base of your home, put them away, as they can gather a lot of moisture.
Despite all these efforts, if your property still does not become a moisture-free zone, then you may have to invest in having some downspouts to divert water away from your home.
If you still struggle to get rid of dampness in your home, consult termite specialists, who can suggest to you how to reduce moisture after carrying out a termite inspection.
Why Having Regular Termite Inspections is Crucial
It is not easy for an untrained eye to spot the signs of termite infestation. This is why consulting experts for termite inspection will be ideal.
During a termite inspection, an inspector will look for these signs of termites:
Mud tubes
Termite swarms
Shed wings
Tiny holes or blisters on the wood surface
Scattered piles of fecal pellets
Termite colonies close to the wooden surface.
By the time you spot the obvious signs of termites, they would have already damaged your wood flooring, wooden furniture, or walls. It means there is likely to be a full-blown infestation and termites are increasing their numbers in thousands.
The best way to keep off these insects is to get a termite inspection by your local termite control professionals before the issue gets out of hand and does extensive structural and financial havoc.
Also Read: 5 Debunked Myths on Termite Infestation in California


Contact Us Today for Termite Inspection!
You can get comprehensive termite inspection services and treatment in the areas such as San Jose, San Francisco, Oakland, Santa Clara, and many other regions of California. We also have the most advanced termite control technologies in the form of Microwave and Termidor, a state-registered non-repellant chemical.
We are a locally operated termite control company and have provided our services to Californians for more than 20 years. We ensure that our inspectors carry out a thorough inspection, and we offer a three-year full structure warranty with our termite treatments.
For termite inspection and treatment, contact us today at (888) 322-8889 or send an email to info@hitechtermite.com, and we will be glad to assist you.